According to the World Health Organization, the pandemic increased the prevalence of depression and anxiety by as high as 25%. One of the factors that contributed to this rise is the feeling of isolation and being away from family and peers.1
Because the pandemic limited the access to mental health care, organizations, experts, and healthcare professionals have moved to social media as their venue for discussion, information, and advocacy. 
This gave rise to "mental health influencers"  who use social media to reach out to those who need mental health support and guidance. 
Many people, especially the youth, trust these social media influencers because they are more relatable. These influencers also make learning about mental health simple, fun, and appealing. 
The Increasing Importance of Mental Health
At all phases of life, mental health is an important part of our well-being. From childhood, adolescence, to adulthood, our mental health affects how we act, socialize, and make healthy choices.2 
Prioritizing our mental health is critical. People with untreated mental disorders are more likely to engage in harmful and dangerous activities, sometimes costing them their lives.
If you feel like you need support and guidance, we listed ten social media influencers or advocates who can help you. Whether you need someone to relate to, advice, or a picker-upper, these influencers could give you a lot of boost and understanding.
1. Matthias James Barker
Matthias is a psychotherapist with a solid social media presence of 2.5 million followers on TikTok and 307,000 followers on Instagram. 
This influencer focuses on treating childhood trauma and marital issues. Matthias wants to help "people move towards what's meaningful in the midst of hardship."
What makes him an effective influencer is that his TikTok videos are concise, direct to the point, and easy to understand. Matthias also creates these meaningful video clips, complete with soothing background music, to provide you with mental health exercises. 
Whether you're a tired parent, a struggling teen, or a depressed adult, Matthias has a reminder or an exercise to help you cope with your daily struggles. 
2. Tabitha Brown
If your idea of coping is humor and light fun, Tabitha could be the one for you. With 4.9 million followers on TikTok, she calls herself the "World's Favorite Mom." She has a YouTube channel with over 704,000 subscribers. 
Tabitha incorporates healthy eating, a good lifestyle, and a lot of encouraging words to help you get through your day. She advocates self-love and constantly reminds you that you are important in this world. 
3. Brené Brown
Brené is a popular podcast host, lecturer, author, and research professor at the University of Houston. If you're more into academic research and understanding the fundamentals of mental health, this could be for you. 
Her 4 million followers on Instagram are treated to many powerful life advice and tips on vulnerability, emotions, and other mental health struggles. 
You can access her podcasts about connections, empathy, sobriety and addiction, stress and burnout, and many others on her official website. 
Among her most famous TEDx talk was about the power of vulnerability and being worthy of love. She calls herself a "researcher-story teller" and has written five bestselling books that tell stories about the pillars of emotional life. 
4. Beth Evans
If you don't have enough time to listen to a podcast or even video clips, you will appreciate Beth's Instagram page. 
She makes short, adorable art on dealing with different mental health issues. She talks about small comforts to more serious stuff like anxiety in a witty and light manner. 
Going through Beth's daily advice is like receiving a warm message from a good friend. 
5.
 

Hannah Daisy

 
Like Beth, Hannah uses art and colorful images to send a strong message on the importance of mental health. Her Instagram account shows beautiful artwork and inspiring messages. 
Beth is a Mental Health Occupational Therapist who can help you handle intrusive thoughts, anxiety, and overall mental health. Especially if you're an LGBTQ member looking for someone relatable, this could be the space for you. 
6. Widya Soraya
If you're into spiritual healing and journey, Widya could be the mental health influencer for you. 
Widya is different from other influencers because she talks about harnessing spiritual tools as an extension of our power. She talks about mindset and embracing pain to be free from pain. 
This spiritual influencer will guide you in manifesting and channeling your intentions for a better version of yourself. Widya is active on Instagram, TikTok, and YouTube. 
7.
 

Divija Bhasin
Clinical psychologist Divija Bhasin calls herself "your friendly neighborhood therapist." 
Divija creates educational but entertaining videos focusing on different mental health issues. The 24-year-old influencer targets the youth by using popular songs and trends to entertain and educate. 
If you want "goofy" but educational videos on mental health, Divija's Instagram could be for you. 
One of her reels talks about the "quick grounding technique to reduce anxiety" to show how you can use your senses to calm yourself. 
8. Jessica Clemons
Dr. Jessica Clemons is a Board-Certified Psychiatrist from New York City. According to her, she hopes to "reduce the stigma associated with mental illness." 
She has been featured on several multimedia networks like CNN and ABC News as a credible mental health expert. If you're looking for professional or expert advice, Dr. Jess could be perfect. 
Her Instagram features guides on topics like high-functioning depression, self-care, signs you need a mental health check-up, and more. 
9. Hayet Rida
If you're into fashion and often struggle with body image, Hayet could be your mental health influencer. 
A peek at Hayet's Instagram could instantly give you a pop of aesthetic choices for clothes, shoes, and everything fashion. But into those pictures are empowering messages about body image, acceptance, vulnerability, and empowerment. 
10. Colleen Reichmann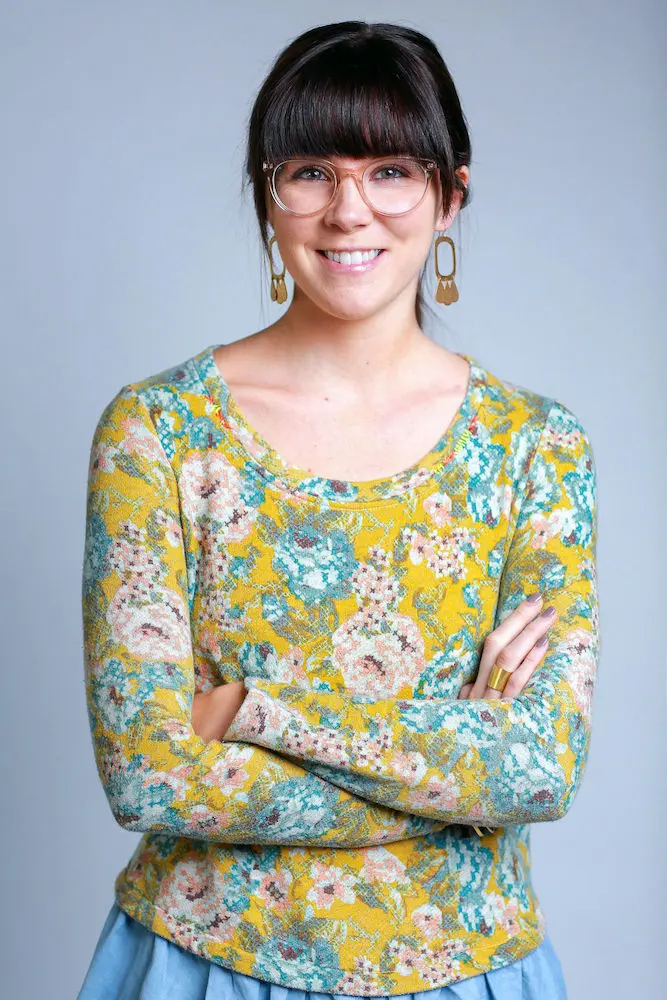 Dr. Colleen Reichmann is a clinical psychologist that specializes in eating disorders. Dr. Collen is also an author of the book "The Inside Scoop on Eating Disorder Recovery." 
If you want a mental health expert who focuses on body image, eating disorders, and the relationship between food and body, Dr. Colleen could help you. 
Her Instagram page and TikTok account can give you tips and encouragement on dealing with eating disorders. 
Mental Health Influencer – In short
I hope you found this list useful! Indeed, there's always something for everyone, even when it comes to mental health influencers. I hope you find the mental health influencers that could speak through you. 
Also, remember that mental health influencers are meant to be guides and support and not replacements for actual therapy and treatments. 
Dr. Paul Marsden, Ph.D. CPsychol FRSA, a Psychologist, and Lecturer in Psychology at the University of the Arts London, shared how mental health influencers can responsibly impact you. 
'When it's done right, mental health advocates have a critical pathfinder role – so they'll actually point you to qualified expert information sources from qualified medical professionals – basically connecting people who need mental health care with people who deliver health care, and they are the go-between," he explained.
References: